Dak Lak (or Dac Lac) is a province located in the center of Tay Nguyen. It adjoins Gia Lai Province to the North, Lam Dong Province to the South, Dak Nong Province to the Southwest, Phu Yen and Khanh Hoa Provinces to the East, and Cambodia to the West. The border between the two countries in Dak Lak is 70 km long.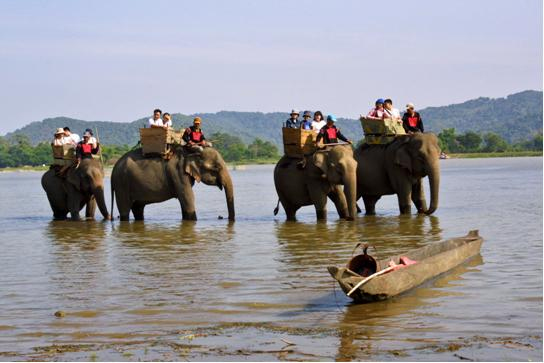 Located 1410 km from Hanoi and 320 km from Ho Chi Minh, the capital city of Dak Lak – Buon Ma Thuot, might be one of the most famous destinations in Vietnam and the place where you can find the best coffee in South East Asia.
Dak Lak Province spreads out on an area of 13085 km2 (3.9% area of the whole country). A part of the southwest slope of the Annamite Range, Dak Lak has a mostly mountainous topography (35% of its area are highlands and mountains). The average height is from 1000 to 1200 m; the highest peaks are Chu Yang Sin (2442m), Chu H'mu (2051m), Chu De (1793m), and Chu Yang Pel (1600m). In the middle of Dak Lak, one can find a flat stretch of highland which covers 53% of the natural area, with an average height of 450m. The rest of province is lower areas. One more noticeable fact is that 1/3 of Dak Lak's area is Basalt, a precious type of earth allowing the province to develop the coffee, rubber, pepper, etc. industries.
Dak Lak is one of the most potential provinces of Vietnam in term of tourism development, because it has so many historical and natural sites, not to mention its diverse yet deeply-rooted tradition and culture. The first example is Ban Don in Dak Lak, a village which has been put on the world tourism map for its tradition of hunting and taming elephant. Besides, Buon Ma Thuot is considered one of the "Capitals of Coffee" in the world.
The exhilarating culture of Dak Lak is reflected in many forms of arts: the epic of Dam San- Xinh Nha, the language of the Ede and H'Mong ethnic groups, the music instruments such as lithophone, T'rung, K'long Put, etc. Dak Lak is also a part of The Space of Gong Culture in the Central Highlands of Vietnam, which was recognized by UNESCO as a Masterpiece of the Intangible Heritage of Humanity on November 25, 2005. Architecture is also another factor that Dak Lak people can totally be proud of: there are thousands traditional long stilt houses, inside which every piece of furniture is hand-made from the giant wild trees.
As forty four ethnic groups now reside in Dak Lak, the cuisines there are really diverse with all the dishes of 3 different parts of Vietnam: Northern, Middle, and Southern. Besides the mouth-watering food such as Ban Don Grilled Chiken, Ama Kong Wine is another thing that you should not (and will not) miss if you visit Dak Lak.