Ninh Thuan is a coastal province in the south of Vietnam.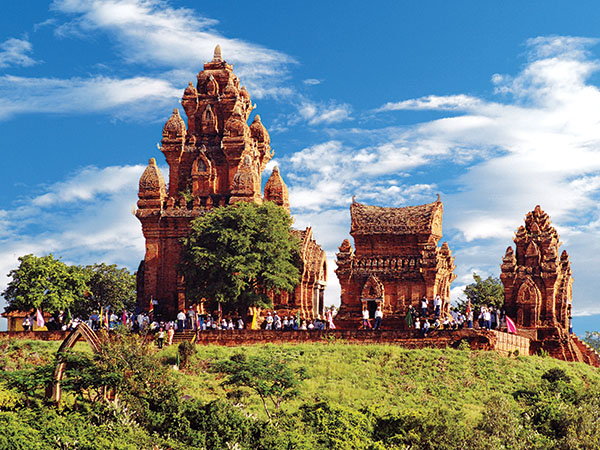 It is 1, 382km from Hanoi and 350km from Ho Chi Minh City. The province is next to Khanh Hoa Province to the North, Binh Thuan Province to the South and the East Sea to East. This province is the important point of the economic center in the middle of Vietnam, and a crucial transportation node with the North – South Railway, the 1A and 27 Highway. It is also a famous place in the region with many attractive tourism destinations.
It can be said that Ninh Thuan is like a pan, covered by mountains from 3 sides (North, South and West) and concave in the center. The other side of the province is a long seaside with the length of 105km. The weather in Ninh Thuan is quite extreme with a lot of wind as well as hot and dry atmosphere during the year. There is no winter here, and the average temperature is often higher than 27o C. Moreover, this is one of the aridest places in Vietnam with a total rainfall of 705m a year. Normally, the rainfall is concentrated in the rainy season from September to November. The dry season from December to August barely has any rain.
The population in Ninh Thuan province is not as high as other provinces, approximately 535,000 people. In addition, the province's population is various with 28 different ethnic groups, but Kinh and Cham have the highest number of residents. Cham people in Ninh Thuan have preserved many traditional aspects of their culture such as architecture, textile, language, festivals and beliefs. Furthermore, they still keep the matriarchal system which means the women are respected more, and have all the rights to decide family affairs.